North American Interdistrict Meeting – Save the Date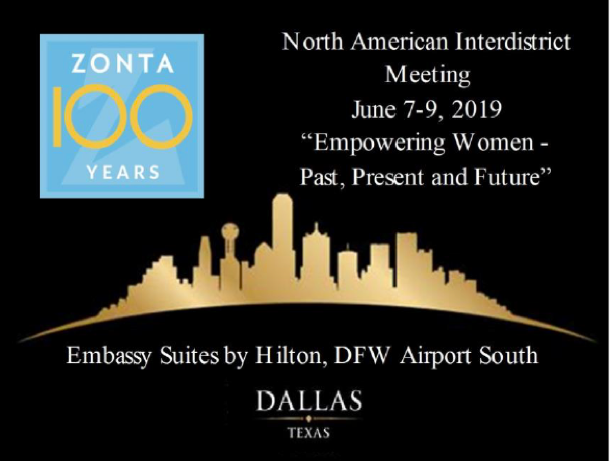 Mark this in your calendar!
June 7 – 9, 2019 in Dallas.
Welcome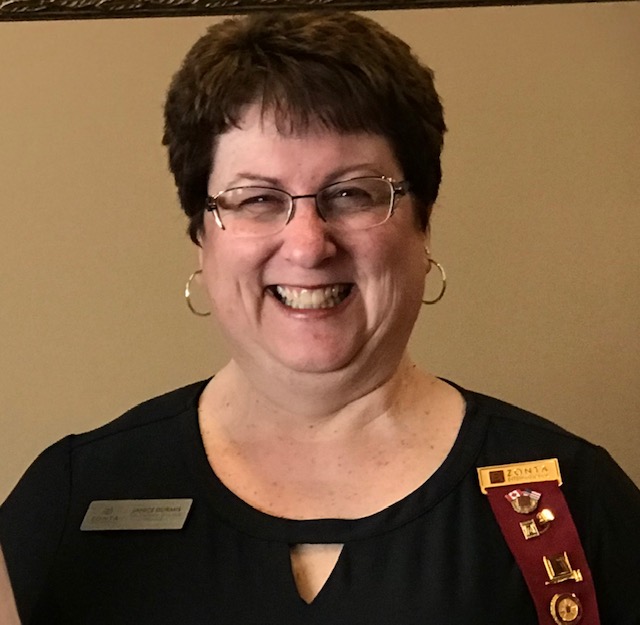 Governor Janice Durmis
District 4 Governor
2020 - 2022

Governor's Desk
Welcome to the 2020-2022 Biennium!
2020 – 2022 D4 Board
Message: ZI President Sharon and UNICEF USA
Ending child marriage ZI resources now available for members
22 October 2019
Zonta International is committed to ending child marriage. The new Ending Child Marriage Tools page includes information about child marriage, toolkits and resources to help clubs and individual members in their efforts.
Zontian Issue July 2020
ZI Centennial Anniversary Biennium in Pictures
ZC of Buffalo Film "Marian de Forest: Spirit of Zonta"
D4 Archived Monthly Posts
Tony Dean, Canadian Senator, stood in the Senate today to recognize Zonta and the Amelia Earhart fellowship.
Statement on the 100th Anniversary of Zonta Clubs
On June 6, 2019, Canadian Senator Tony Dean acknowledges Zonta, its importance, and the work being done.  Senator's Dean's statement.
Let Us Learn Madagascar
Ending Child Marriage
A different road to take: Ending child marriage
2020 Convention
ZI Governing Documents 2018